 Les fruits du Paradis St. Barth was born in February 2015 during a hot evening in Saint Barth, in the Caribbean Sea, home of luxury and unspoiled nature.
The idea was to create a high level garment line which could join with an invisible thread the luxury of St. Barth and the luxuriant vegetation surrounding it. Our thirty-year experience in the field of high range clothes and the direct contact to the public have enabled us to gather an important group of French designers and a team of Italian fashion craftsmen, able to support us in our visionary idea of reshaping the concept of luxury.
How often is luxury perceived just as an end in itself? Beautiful, elegant, refined but cold. We worked on this project for three long years during which we explored a thousand ways of creativity. We came to the conclusion that the combination of simplicity with geniality is the uttermost of refinement. What is crucial is that our path has led us to collect material and ideas to keep on pursuing our goal with enthusiasm in the years to come. We have no interest in listing all our recent successes. The most prestigious ones are those of tomorrow.
The result of such a long work is what you find in our collection. You won't be able to restrain yourself from smelling our scented towels, touching our exceptionally soft cotton sweatshirts, putting on our viscose dresses.
We certainly could dwell on a description of our accessorizes such as the flip-flops or the beach bags but we simply prefer to ignite your curiosity by revealing that you'll find a line of extremely pure and very precious essences which will be in the package together with our towels.
Every towel will be paired with the essence of the fruit represented on the towel and on the combined sweatshirts. You will slowly discover how many ideas and care were necessary to create our Brand. Don't be afraid to explore new directions with us. Only those who explore can improve themselves and the world.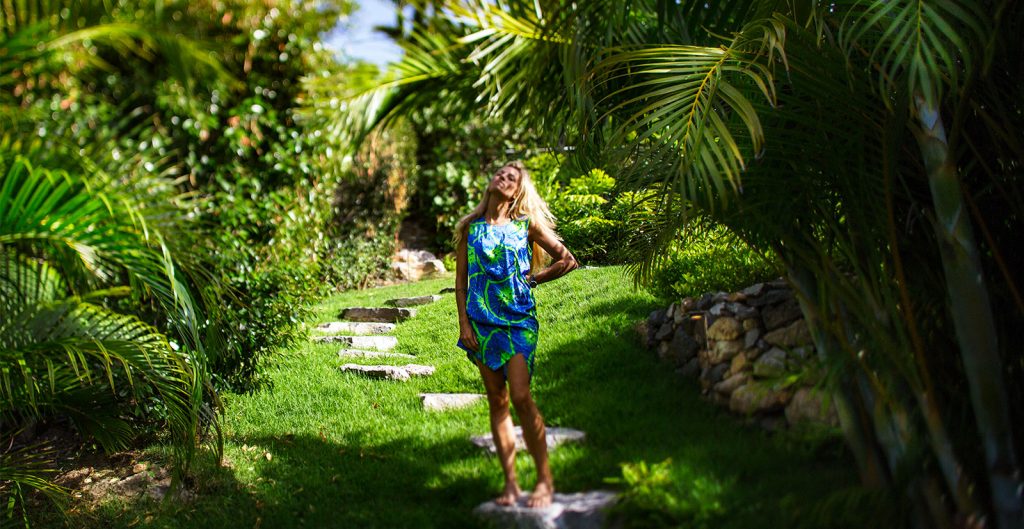 It is our belief that by following the incredible beauty of nature, evolution will be possible. Nothing in nature is still, everything is in a slow but steady movement.
We are not integralists. On the contrary we exploit anything technology can offer to achieve our goal. However, no machine will ever be able to draw near to the magic which originates when the endless beauty of natural fruit combines with human inspiration and creativity. A perfect mix.
Laying in the sun on our beach towels, surrounded by the scent of one's favourite fruit essence, is both the utmost luxury and the greatest natural thing one can dream of.
This is our vision.
Les Fruits du Paradis St Barth

It's not that we do things better than others, we do them in a different way.
It's a matter of quality, uniqueness and handicraft. It's never about the price tag.
IT'S A LUXURY
We research, create and work so as to always fascinate and surprise our customers with our brand, every day.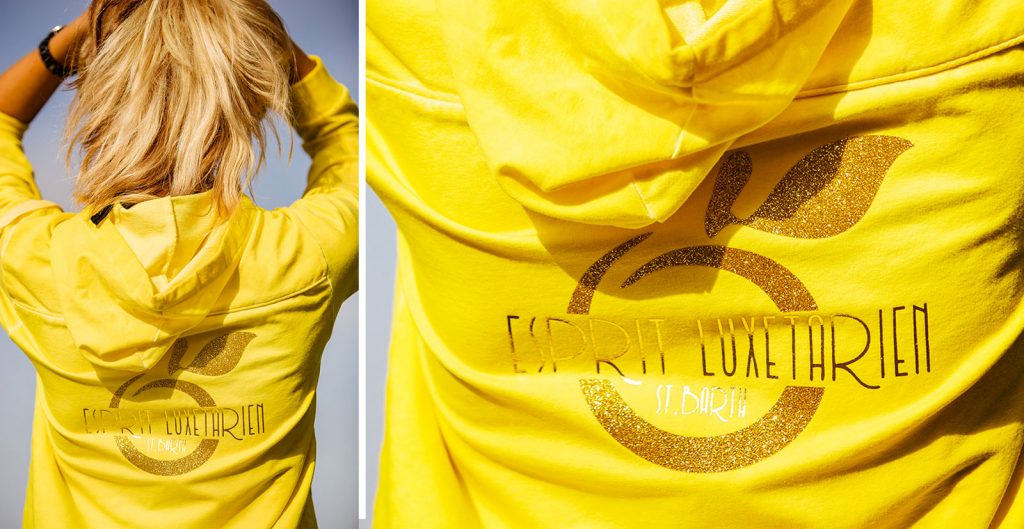 Nothing you can imagine is as extraordinarily unique and incredible as our line of beach towels.
They are made in exceptionally soft cotton and decorated with three different types of fruit. Each towel is perfumed with the very same precious essence of the fruit it represents.
The package includes an elegant metal box with our brand brochure, the towel with its exclusive beauty and a sample of the essence to re-perfume it after washing.
An unmissable and luxurious idea, a gift for yourself or for a person you want to amaze.
We're also developing an essence line to enable our customers to purchase the fruit essence they chose.
Anyone will be surprised as they create an unmissable pairing with the towels by perfectly following their design and colours.
We let our dresses speak for themselves. The only thing to be added is that they are made in very precious viscose by skillful Italian tailors.
Swimsuits, flip-flops and beach bags will be perfect complements to grant originality and uniqueness to our collection.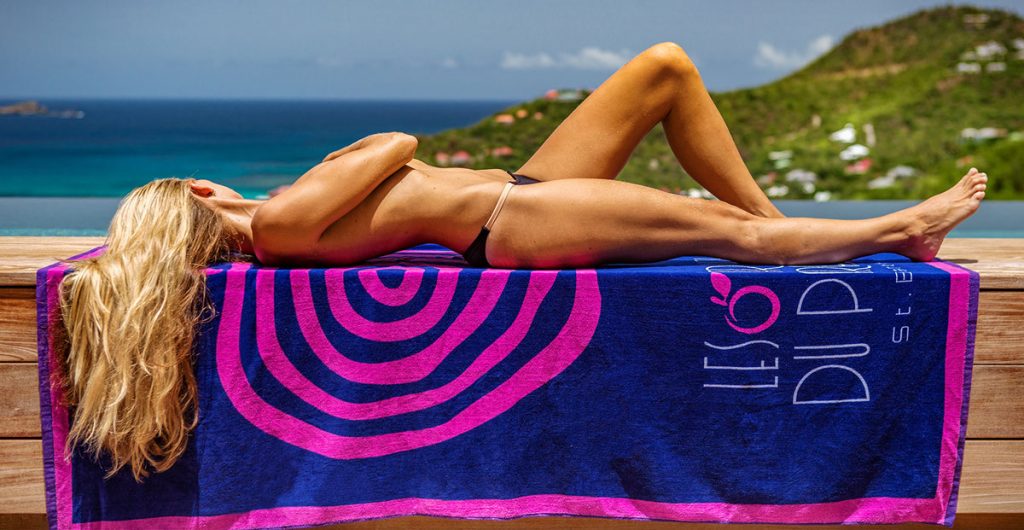 info@lesfruitsduparadisstbarth.com
Tel: +39 339 4738183